The last couple of days I've been thinking about this interesting article I read a while back in The Guardian. A nurse, working in palliative care, recorded the 5 most common regrets in life of her patients:
1. I wish I'd had the courage to live a life true to myself, not the life others expected of me.
"This was the most common regret of all. When people realise that their life is almost over and look back clearly on it, it is easy to see how many dreams have gone unfulfilled. Most people had not honoured even a half of their dreams and had to die knowing that it was due to choices they had made, or not made. Health brings a freedom very few realise, until they no longer have it."
2. I wish I hadn't worked so hard.
3. I wish I'd had the courage to express my feelings.
4. I wish I had stayed in touch with my friends.
5. I wish that I had let myself be happier.
Sharing this article is not meant to bring anyone on a total downer, but rather say that it really spoke to me when I first read it. I found myself thinking – as this is my only life I want to try to dream big, be less fearful and willing to take risks in order to live my life to the full. I might fail a few times and risk being misunderstood, but at least I went for it and hopefully I'll hold less regrets by the end of this earthly life.
Enjoy reading the whole article HERE! [1]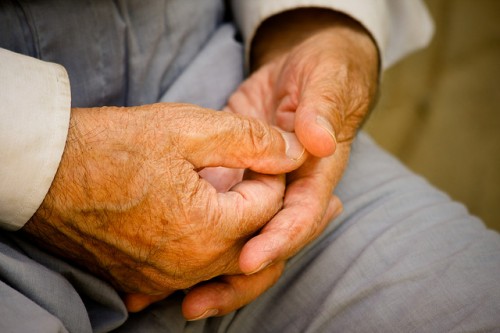 Kom att tänkta på en intressant artikel som jag läste i den brittiska tidningen, The Guardian, för ett tag sedan. Artikeln handlade om en sjuksköterska som vårdade patienter vid livets slutskede och svaren de gav henne på frågan "om de beklagade något eller om där var något de skulle gjort annorlunda i sitt liv ".
Här var de 5 mest vanligaste svaren:
1. Jag önskar att jag hade haft modet att leva ett liv sant mot mig själv, inte efter vad andra förväntade av mig. (De flesta upptäckte vid sin dödsbädd hur många saker de missat att göra medan de var friska)
2. Jag önskar att jag inte hade jobbat så hårt. (Vanligast bland männen, som oftast hade familjens ekonomiska ansvar)
3. Jag önskar att jag hade haft modet att uttrycka mina känslor. (Genom att undertrycka sina känslor utvecklade de inte sin hela potential, utan slutade ofta sina liv bittra och sjuka)
4. Jag önskar jag hade hållit kontakten med mina vänner.
5. Jag önskar att jag hade tillåtit mig själv att vara lyckligare. (Allt för många insåg för sent att lycka är ett val. I stället för att bryta upp hade de fastnat i gamla destruktiva mönster)
När jag först läste denna artikel uppmuntrade den mig till att försöka drömma stora drömmar, fokusera mindre på rädslor och våga ta fler risker. Det verkade mer spännande att riskera att misslyckas några gånger och kanske riskera att bli missförstådd än att vid livets slutskede känna att jag inte levde livet fullt ut.
HÄR[2] kan ni läsa hela texten översatt på svenska!
[1]: http://www.guardian.co.uk/lifeandstyle/2012/feb/01/top-five-regrets-of-the-dying
[2]: http://allas.se/doende-angrar-att-de-jobbat-for-mycket/
Photo by Hamid Najafi