[tabs style="default" id="language-switch"] [tab title="English"]
Often in the workplace or in everyday life we find ourselves focusing on our weaknesses and trying to improve on what we're bad at. This can be frustrating and can leave us feeling defeated.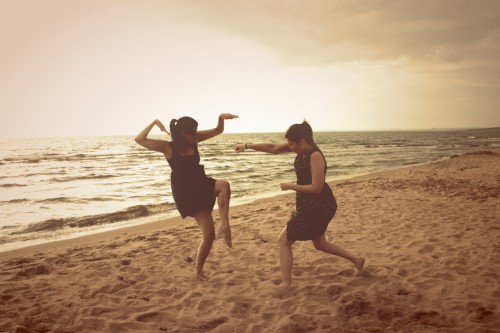 About 30 years ago, a movement began that would challenge this approach to life. It's known as "positive psychology", and is based on extensive research that found that people who focus on growing what they're already good at become masterful at those things.
A year ago, Sofia and I took Gallup's StrengthsFinder test, received some coaching, and through it learned a lot about ourselves and what makes each other tick. We've begun finding small ways to focus on what we're good at, what gives us life, rather than just trying to get better at things we're not good at.
And now we're becoming coaches
Fast forward to two months ago and we've begun training as Strengths Coaches!
We're learning how to use the StrengthsFinder tool to help other people live lives that are built around what they're already inclined to be good at.
We're both very excited about it. We are taught via Webinar on Tuesday evenings, and have already had the pleasure of starting the coaching process with a couple of people!
Are you interested in finding out your strengths, and having us coach you? Shoot us an email to find out more.
[/tab] [tab title="Svenska"]
Både i arbetslivet och privat fokuserar vi ofta på våra svagheter. Man ska känna till sina svagheter och jobba med dem. Problemet är bara att detta kan i längden bli riktigt frustrerande och göra en nedslagen då man inte ser så stor förändring.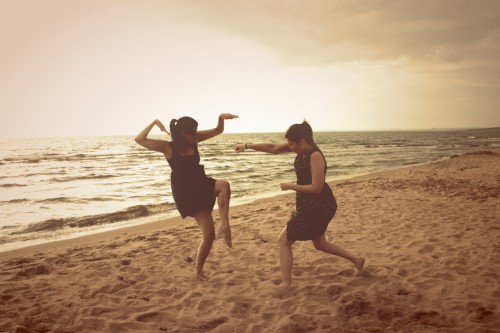 För cirka 30 år sedan startade en rörelse försökte utmana detta perspektiv och lyfta fram ett annat. Rörelsen kallas positiv psykologi och har genom omfattande forskning inom området kommit fram till att de personer som fokuserar på sådant de redan är bra på och har naturlig talang för, snabbt växer sig ännu starkare inom dessa områden.
För ungefär ett år sedan gjorde jag och Jonathan Gallup's StrengthsFinder Test, fick coaching och lärde oss en hel del nytt om oss själva och fick upp ögonen för vad vi har 'naturlig talang' för. Sedan dess har vi försökt lära oss att göra mer av de saker som faller sig naturligt för oss, det som vi tycker om att göra och som ger oss energi, istället för att enbart fokusera på att förbättra svagheter.
Och nu ska vi bli coacher!
Efter att ha blivit coachad fick vi sk blodad tand och för cirka två månader sedan påbörjade vi en utbildning via Gallup för att bli sk Strengths Coaches!  Varje tisdag kväll har vi distans föreläsning eller sk 'webinar', där vi får lära oss om hur man använder StrengthsFinder testet som ett verktyg till att hjälpa andra se vad de redan har talang för att bli riktigt bra på.
Vi tycker båda att detta är riktigt kul och spännande och har redan haft förmånen att få övnings-coacha ett par vänner och bekanta.
Är du intresserad av att få veta vilka dina styrkor är och bli coachad av oss? I så fall får du gärna maila oss för mer information.
(Här hittade jag också en intressant blogg på som beskriver mer om testet på svenska.)
[/tab] [/tabs]