Svensk text längst ner på sidan
In order to complete CPx, the 5 month course that we're participating in, we need to take part in a 2 month cross-border outreach.
On Sunday our team will be heading to Zambia to work alongside and support an existing All Nations team…
Dan and Regina moved to Zambia 3 years ago to start Love's Door: working with orphans, helping to launch micro enterprises, starting bible studies and small churches, and other forms of community development.
We're excited to spend this extended period in an entirely different context, to see rural Africa and to make new friends. We're expecting to learn a lot as we live (in tents) in some of the villages that surround Livingstone.
Amazingly, just as we were preparing for this trip to become a reality, someone sent us a gift (designated towards the trip) that was exactly the amount that we needed to be able to go!
We'll send out an email to our prayer team soon so that you guys know how to pray for us!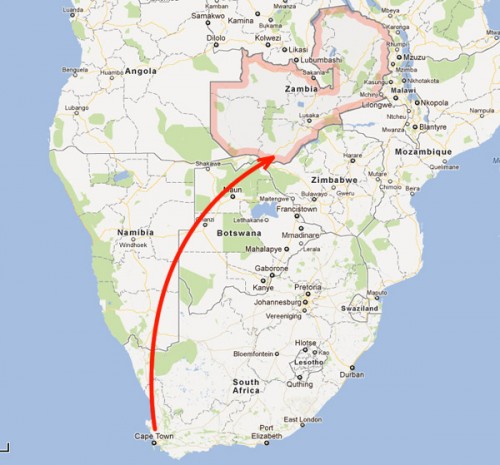 I Cpx, som är den 5 månaders kurs vi nu deltar i, ingår två månaders gränsöverskridande praktik.
Tillsammans med en grupp på nio personer (från fem olika länder) kommer vi därmed åka till Zambia nästa söndag, 22 april. Vi kommer att stötta och arbeta längs med Loves Door, en organisation som har anknytning till All Nations. Loves Door startades för tre år sedan av våra vänner Dan och Regina. Organisationen driver ett barnhem för föräldralösa barn, stöttar lokalbor att starta småföretag, startar och stöttar små huskyrkor och bibelstudier samt andra typer av project som bidrar till samhällsutveckling.
Vi ser verkligen fram emot denna helt nya upplevelse – att få se den afrikanska landsbygden och att testa på att leva och bo (i tält!) i några av de afrikanska byar som omger Livingstone samt sätta oss in hur livet fungerar för bybor i Sambia.
Fantastiskt nog,  i samma veva som vi bestämde oss för att följa med på resan, var det någon som skickade en gåva (öronmärkt till resekostnader) till oss vilket, lustigt nog, bestod av exakt samma belopp som vi behövde för att kunna åka!
Vi håller på att knopa ihop ett mail till vår bönegrupp om vad ni kan be för angående resan. Hör gärna av dig om du inte tidigare fått dessa mail och vill stå med på mail listan.