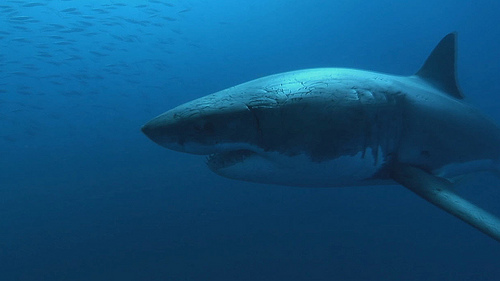 Yesterday, there was a shark attack at one of the beaches that we'll be living closest to. The man lost his right leg.
The shark spotters saw the sharks, but weren't able to raise the alarm because of a city wide power cut!
At around 12.25 the mountain Shark Spotter saw a swimmer enter the water near the Clovelly Corner area. The spotter tried to sound the alarm, but due to a Eskom related city-wide electricity failure the alarm did not sound.
UPDATE: here's more from the BBC